Pro2017 Edition
Personal training for Professional Pilots
We are currently working on the Advanced Training Program which will be the core element of the Pro Edition.
Currently available features of Pro2017 are:
Models:
- CyberQuadMAX
- ATX8-Pro
- FleX-8
Functionalities:
- Parachute (Flight Termination System)
- RTH function (Return To Home)
- Capture snapshot to jpg (from a Remote Controller switch)

Academy Onsite Edition
Virtual Instruction for Training Providers
This Business Edition is tailored to the needs of Training Centers
Includes
- The official exam to obtain the Multirotor Pilot License according to the Spanish Aviation Authority AESA.
- All Pro features
Please,
contact us
for more information.
Aerial Inspection Scenario
Wind Turbines, Power Lines, Comms Towers and Solar Panels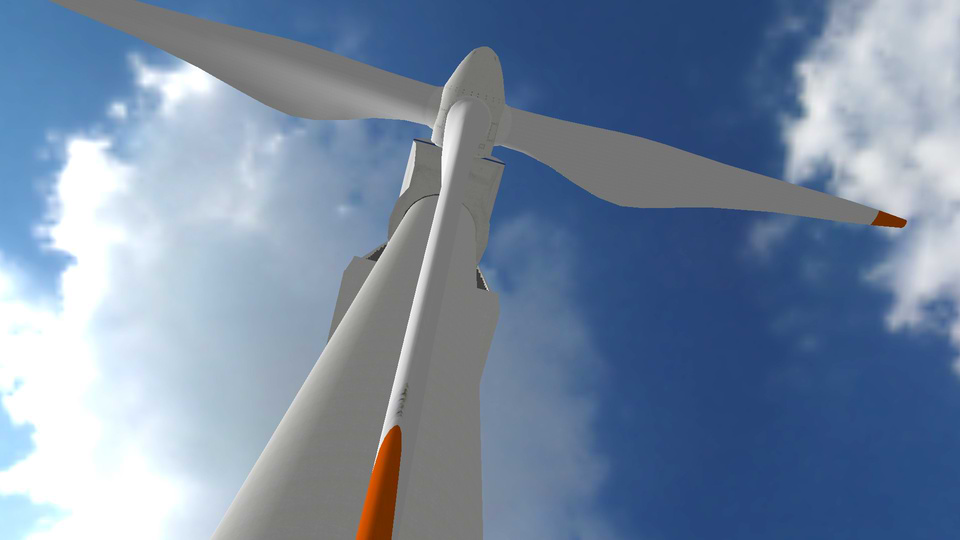 12 Channels
Control 12 functions from the Remote Controller
The standard license supports 7 channels, which is more than enough for pilot training.

However, camera operation also requires to control pan, tilt, zoom, gimbal reset and gimbal stabilizer.
Additional channels may be required for safety functions like RTH and Parachute release.

All functions can also be controlled from the computer keyboard and mouse.
However, professional users may need to control more than 7 functions from the Remote Controller.
Description
- This license supports up to 12 channels.

Requires
- a Remote Controller capable of generating a PPM output with the 12 channels (for example: FrSky Taranis, Graupner mx20)
- see additional notes below if you are using AeroSIM RC with the supplied Remote Controller FS-i6S
Notes regarding Remote Controller FS-i6S
The Remote Controller (FS-i6S) supplied with AeroSIM RC has 10 Channels.
However, its receiver (FS-A8S) only provides the first 8 channels in the PPM output.

The 10 channels can be obtained by connecting the the Remote Controller and the USB interface via wire.
Wireless mode: 8 effective channels
Since the receiver outputs 8 channels, only 8 channels can be obtained in wireless mode.

Transmitter(10Ch) ⟿ Receiver(8Ch) ➞ USB(12Ch license) ⇒ 8 effective Channels
How to get 10 effective channels
The Controller provides a minidin4 connector at the bottom that outputs the 10 channels.

When ordering the 12-Channel option with a Remote Controller Pack, we will supply the necessary adapters to connect the Controller to the USB interface.

Transmitter(10Ch) ➞ minidin4 Adapter + LongWireAdapter ➞ USB(12Ch license) ⇒ 10 effective Channels